Our Beers & Ciders
'Independent, multi-award winning bar specialising in beer, beer, & beer, with the most comprehensive selection of cask, keg & bottles for miles around.'
'Independent, multi-award winning bar specialising in beer, beer, & beer, with the most comprehensive selection of cask, keg & bottles for miles around.'
Here at The Cellar you'll find everything from lovely local cask, to 14% imperial stouts, & the seriously unusual limited editions, including our very own collaboration - Saison du Pint - with Marble Brewery, Manchester. You'll also find an outstanding selection of real ciders, for which we received the CAMRA Cider Regional Pub of the Year 2017 award, & extensive gin & whiskey offerings.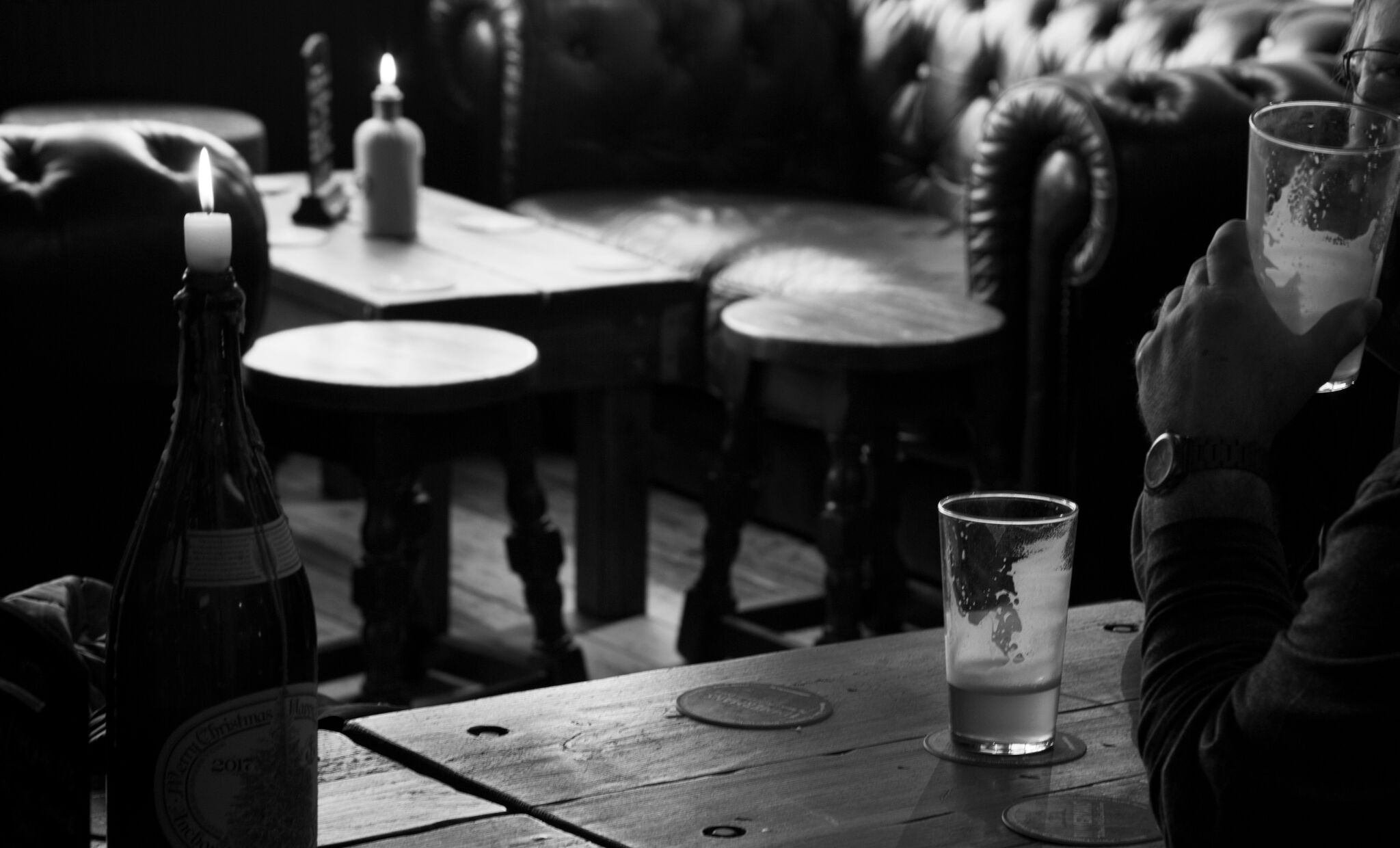 Cask Aid - Every Monday is £1 off cask ale.
CAMRA members receive 10% off cask ale & real cider Sunday - Thursday.
Happy Hours from 5-9pm - Prosecco £15, & two cocktails for £10.
We're now in the realms of pub perfection… This place represents evolution – maybe it's even the forerunner of the next generation of Chester pubs…here you will find beer heaven. On one side of the bar, there are (six) constantly changing cask ales…which are always in perfect condition. These are complimented by an array of keg fonts across the rest of the bar carrying a wide range of imported German & Belgian beers, from black lagers & wheat beers to strawberry lambics & unusual ciders. In addition, the fridges are well stocked with more Belgian beers & some quite frankly 'wacky' offerings from the rest of the world & beyond. Add to the equation…late opening at the weekends & what you get is the perfect city centre pub. This is the future. Others will follow their lead.
The Chester Beer Project
Jan 25, 2018: Received a RateBeer Best accolade for the Best Place for Beer in Cheshire.
Click here to view the very best beer retailers in the states, provinces and counties as judged by the worldwide beer enthusiasts at RateBeer and calculated from their many reviews.